Get More Done with dynoTeams
The Ultimate Project Management Solution for Simplifying Your Workflow and Boosting Your Productivity.
Experience the excellence that earned us a 5-star reputation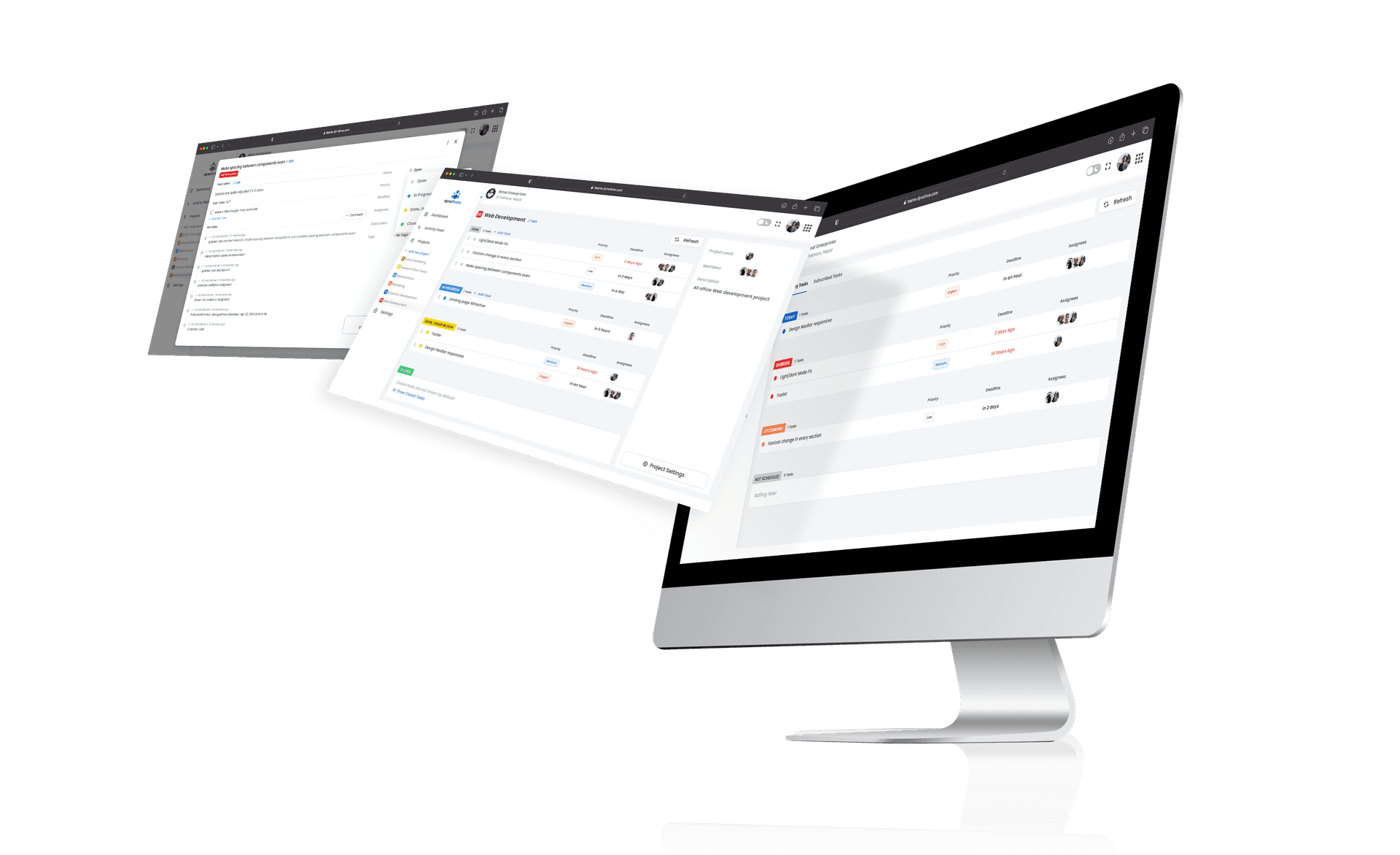 Trusted by thousands of companies worldwide































Explore dynoTeams features
Simplify Task Management with dynoTeams
Keep track of all your tasks in one place, assign them to team members, and monitor progress to ensure projects stay on track.
Streamline Workflow
Simplify your workflow and stay on top of tasks with dynoTeams' intuitive task management system.
Collaboration
Collaborate with team members in real-time, share files, and streamline communication to keep everyone on the same page.
Time Tracking
Easily track time spent on tasks to gain insights into your team's performance and improve productivity.
Priority Management
Set priorities for tasks and projects to ensure that your team is always focused on the most important work.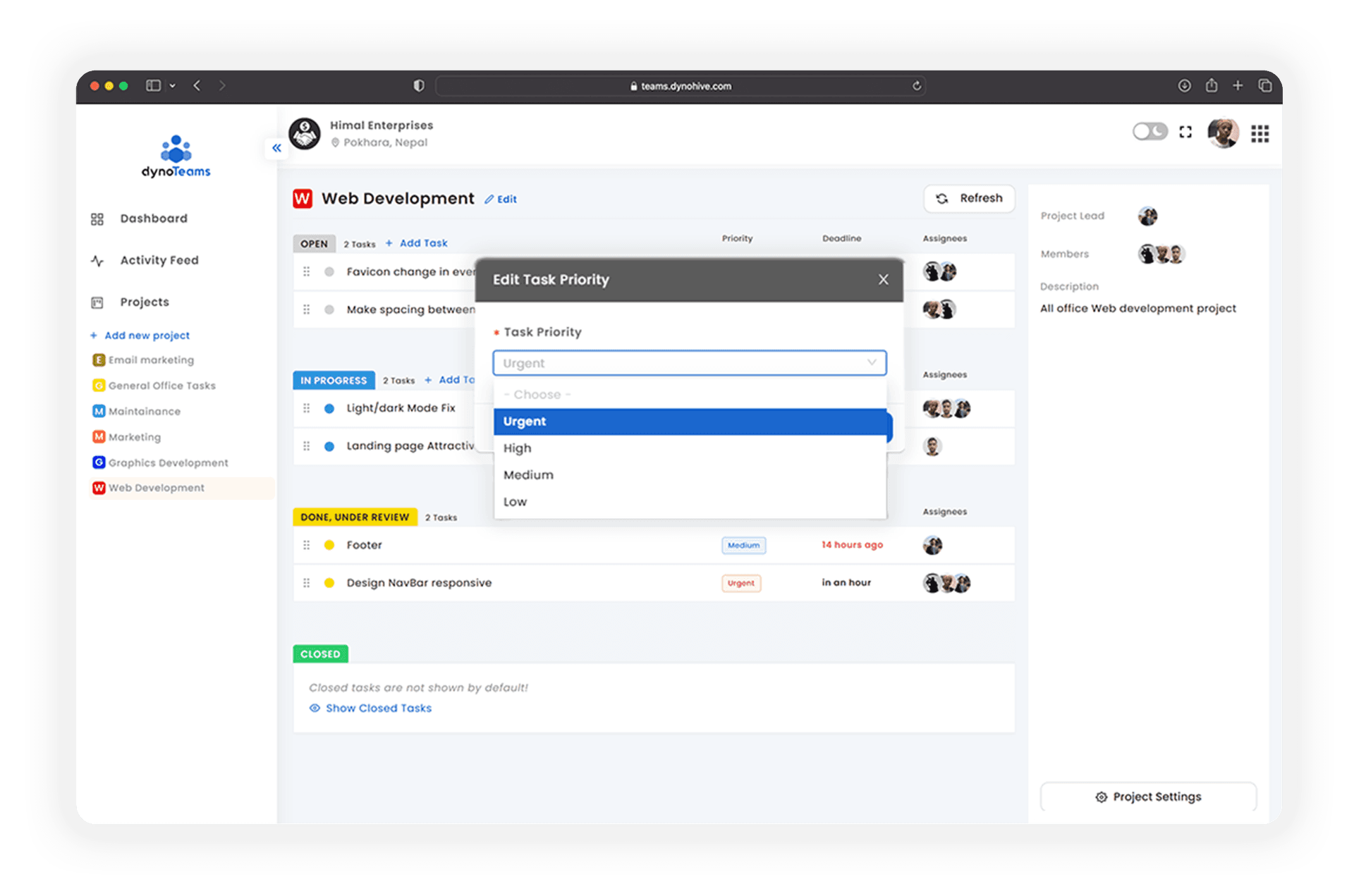 Simplify Task Management with dynoTeams
Effortlessly Plan and Manage Projects with dynoTeams
Simplify Project Management with dynoTeams' Intuitive View, Designed to Help You Stay on Top of Tasks and Projects Effortlessly.
Get Projects Done, Timely
Stay on track with dynoTeams. Easily set project timelines and deadlines for each task, ensuring timely completion and successful project delivery.
Track project progress
Effortlessly track tasks, identify roadblocks, and boost team performance with dynoTeams. Stay on top of project timelines, work on fixes, and make informed decisions with real-time tracking and intuitive reporting. Efficient project management is just a few clicks away.
Efficient Task Prioritization
With dynoTeams, you can easily prioritize tasks based on their importance and urgency, allowing you to focus on the most critical tasks and complete projects efficiently. Say goodbye to overwhelming workloads and hello to a more organized and productive workday.
Hold Team Members Accountable
With dynoTeams, you can assign tasks to team members, set deadlines, and track progress, making it easy to hold team members accountable for task completion. This ensures that everyone stays on track and projects are completed on time.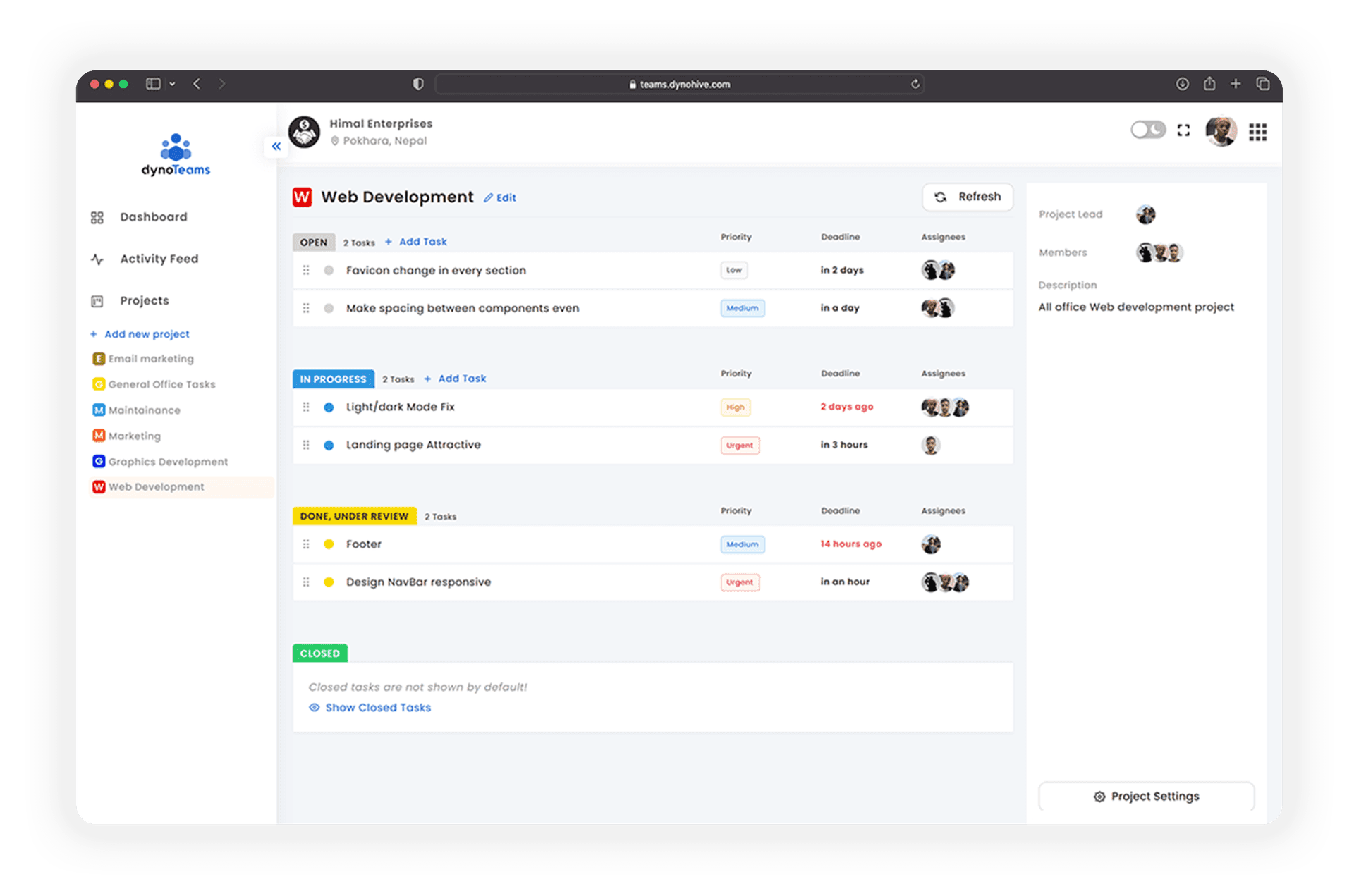 Effortlessly Plan and Manage Projects with dynoTeams
Streamline teamwork, achieve project success
Effortlessly collaborate with your team members in real-time, streamline communication, and keep everyone on the same page.
Real-time Collaboration
Work with team members in real-time, share files, and communicate seamlessly to ensure everyone is on the same page.
Project Discussions
Keep project-related discussions in one place with dynoTeams' project discussion feature, allowing for easy collaboration and feedback.
Commenting & Feedback
Give and receive feedback on tasks and projects through commenting and feedback features, making collaboration more efficient.
Team Management:
Easily manage team members and assign tasks with dynoTeams' team management feature, helping you streamline communication and collaboration.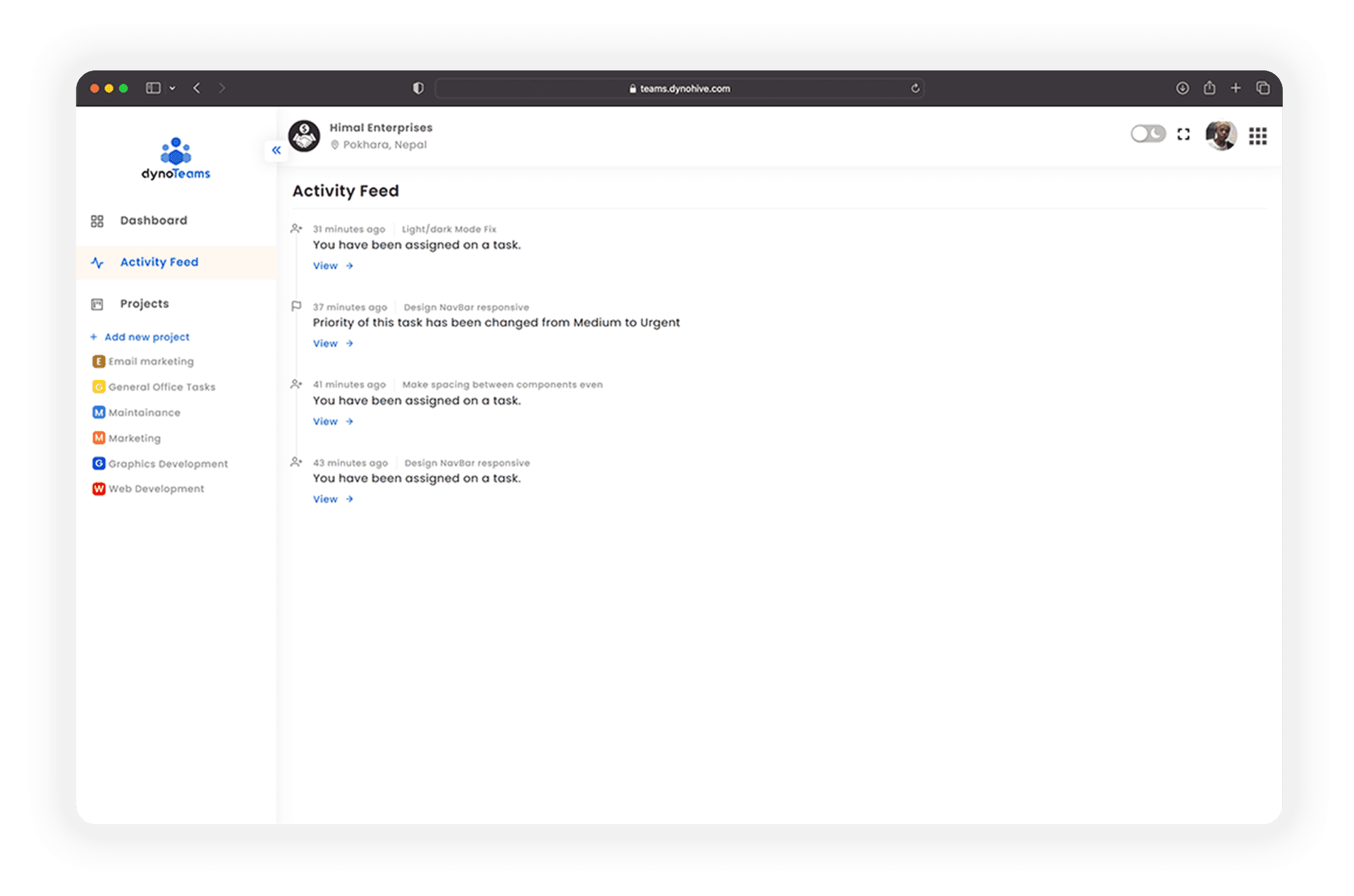 Streamline teamwork, achieve project success
Effortlessly manage your team's time usage.
Effortlessly track and analyze time spent on projects with dynoTeams' intuitive time tracking features. Ensure accurate time records, efficient time management, and monitor work progress with ease. Optimize your team's performance and increase productivity today.
Simple Time Tracking
Easily track time for your tasks and projects with dynoTeams' intuitive time tracking feature.
Accurate Records
Get accurate records of your team's time spent on different tasks, and use this data to optimize your team's workflow.
Efficient Time Management
Manage your team's time efficiently by assigning tasks and monitoring progress, ensuring timely project completion.
Progress Monitoring
Keep track of work progress in real-time and identify potential bottlenecks to optimize team performance.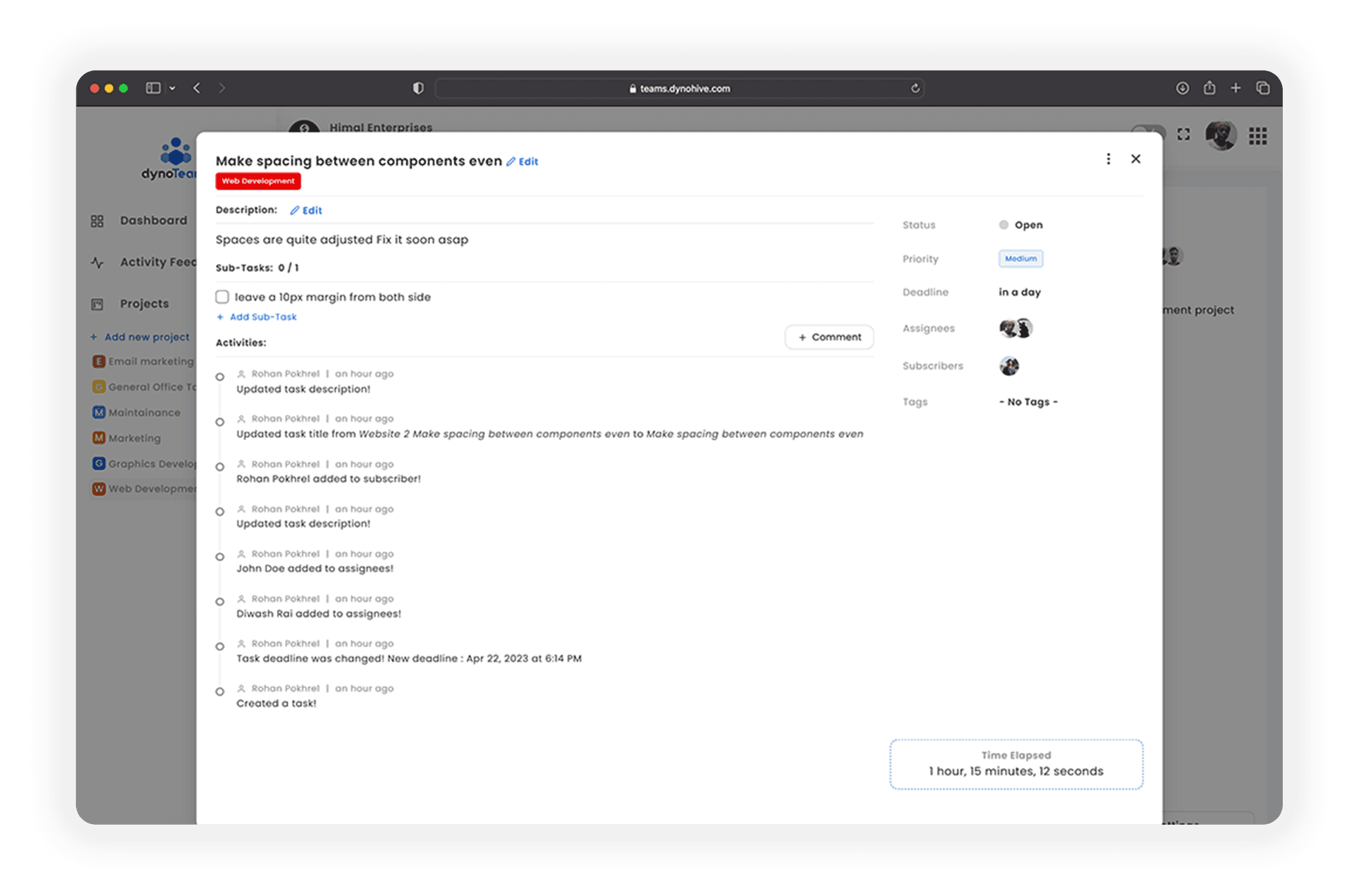 Effortlessly manage your team's time usage.
Experience the Power of Custom Hierarchy Levels with dynoTeams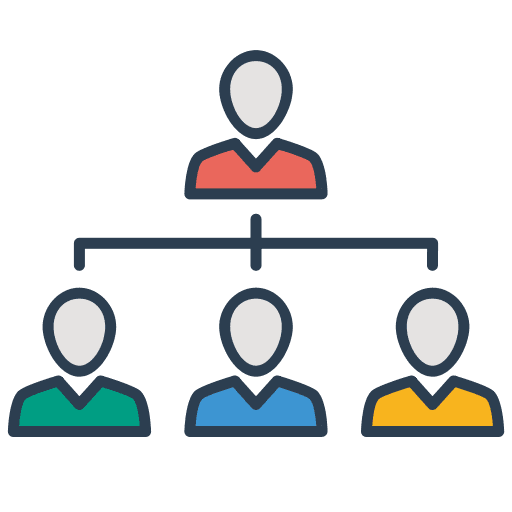 With dynoTeams, experience the power of custom hierarchy levels for efficient project management. Set and customize hierarchy levels to fit your business needs, enabling better organization and delegation of tasks. Maximize productivity and streamline workflows with dynoTeams' innovative hierarchy system.
#1 SUPPORT IN SOFTWARE
Reliable support you can count on!
Count on us for reliable support that you can trust, available 24/7 to help you get the most out of dynoCRM.
Our in-house support team is always available to assist you with any questions or issues.
We are committed to providing timely and effective solutions to ensure your satisfaction.
Trust us to help you succeed with our reliable and responsive support.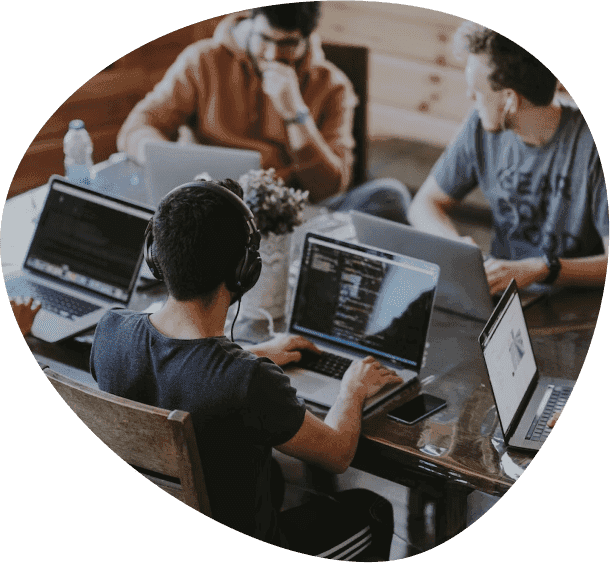 Our clients have experienced productivity and performance rise by whopping 150%
Don't miss out on the opportunity to manage your teams properly and achieve the same level of success. Sign up for dynoTeams today and experience the benefits of proper team management firsthand.
Pricing
dynoTeams offers customized pricing plans tailored to meet the sales needs of businesses of all sizes. Our self-service help center is available 24/7, and our in-house customer success team provides comprehensive support across all plans.
Free Trial
Know if dynoTeams is best for you!
Flexible Pricing
For all Businesses
Enterprise Solution
Tailored pricing for unique business needs
Hear from our happy customers
We needed a way to manage our leads and customers. dynoCRM has helped us manage leads, customers and deals, all in one place. It has also allowed us to track marketing performance and improve what is necessary!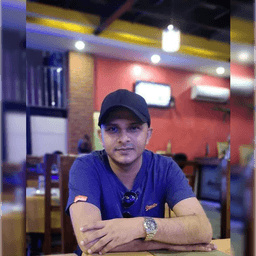 Akur Chaulagain
Pals Net - Chairman
Always wanted system like this. Simple yet powerful. All our sales team are motivated. Nice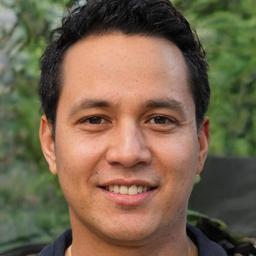 Dinesh Shrestha
BeeMake International
Really loved how they've revamped the CRM and were able to customize according to our requirements. Hats off!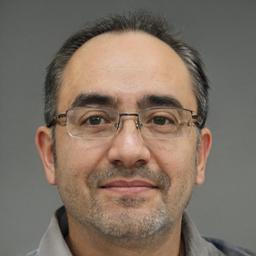 Try 14-days Risk Free trial
Join the countless businesses that have successfully streamlined their project workflow and boosted productivity with dynoTeams.
Free on-boarding training & 24/7 Support
Top-notch measures for privacy and security
Blazing fast speed with 99.99% Uptime