Order, Invoice, Inventory, Field Sales management & More
The All-In-One Solution for managing your sales & teams
Experience the excellence that earned us a 5-star reputation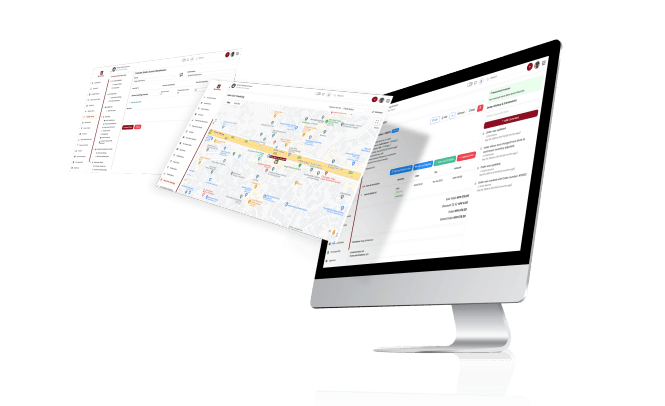 Trusted by over 2,500+ businesses worldwide



































Explore dynoSales features
Effortlessly Manage Your parties
Effortlessly manage your parties with our intuitive parties management system. Keep track of all your customer data in one place and streamline your sales process.
Centralized Customer Data
Our parties management system enables you to store and manage all your customer data in one place, giving you a 360-degree view of your customer interactions. This includes party's information, communication history, purchase history, and more. With this information at your fingertips, you can provide personalized service and targeted marketing.
Customizable Fields and Tags
Our system allows you to add custom fields and tags to your contacts, enabling you to categorize and segment them in a way that makes sense for your business. This helps you better understand your customer base and tailor your messaging accordingly.
Streamlined Sales Process
Our parties management system streamlines your sales process by providing you with an organized and efficient way to manage your customer interactions. You can set reminders for follow-ups, schedule appointments, and track deals in progress all from one platform. This helps you stay on top of your sales pipeline and close more deals.
Growth and Scalability
With our intuitive and easy-to-use system, you can grow your business and scale your operations. Our parties management system enables you to manage your contacts more efficiently, freeing up time to focus on other aspects of your business. This allows you to take on more customers and expand your business while maintaining high levels of customer satisfaction.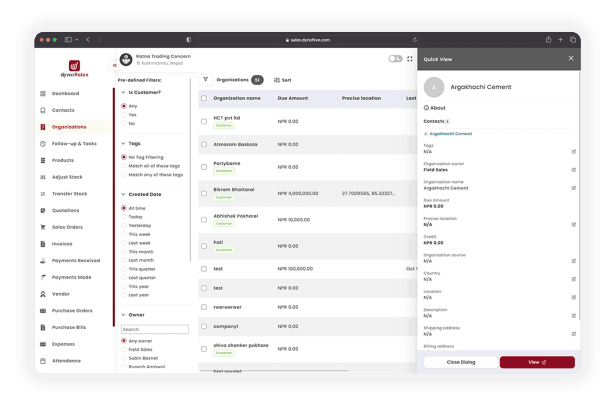 Effortlessly Manage Your parties
Manage your orders with ease
Effortlessly manage your orders and streamline your sales process with dynoSales' intuitive order management system.
Efficient Order Processing
Our order management system helps you process orders efficiently by streamlining the order entry process, reducing errors and delays. You can easily view and manage orders from a centralized dashboard, track order status, and update customers on their orders.
Customizable Order Workflows
Our system allows you to create custom order workflows that align with your business processes. You can set up rules for order approval, fulfillment, and shipping, and automate certain steps to save time and increase efficiency.
Inventory Management
Our order management system includes inventory management capabilities, enabling you to track inventory levels, receive alerts when inventory levels are low, and manage stock across multiple locations. This helps you avoid stockouts and overstocking, leading to better control over costs and increased customer satisfaction.
Customer Order History
Our order management system allows you to view and track customer order history, including order details, pricing, and shipping information. This enables you to quickly respond to customer inquiries and provide exceptional customer service. You can also use this information to personalize marketing and promotional campaigns to better meet the needs of your customers.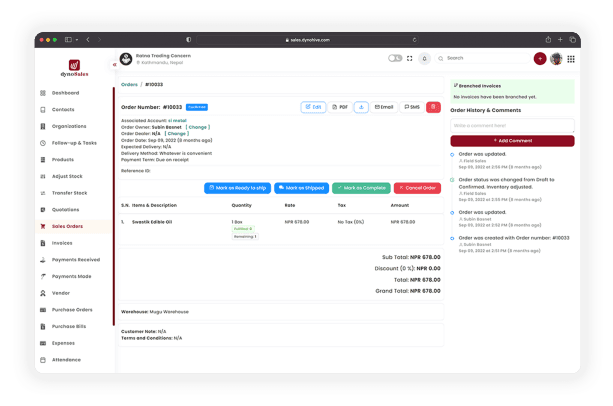 Manage your orders with ease
Manage your customer's internal invoice
dynoSales' internal invoice management simplifies creation and management of internal invoices, improving financial management and internal operations optimization.
Efficient Invoice Management
DynoSales' powerful invoice management system allows businesses to create and manage professional invoices quickly and easily. This includes generating invoices, setting payment terms and due dates, and tracking payment status.
Streamlined Payment Processing
Payment processing feature in DynoSales allows businesses to accept multiple payment methods and track payment history. Though payment is not accepted directly through the platform, it enables easy and efficient payment processing by the staff.
Enhanced Customer Relationship
DynoSales' invoicing and payment features enable businesses to provide a more convenient and professional payment experience for their customers, resulting in improved customer satisfaction and loyalty.
Improved Cash Flow
By streamlining the invoicing and payment process, DynoSales helps businesses improve their cash flow and reduce payment processing time. This allows businesses to allocate resources more effectively and reinvest in their operations.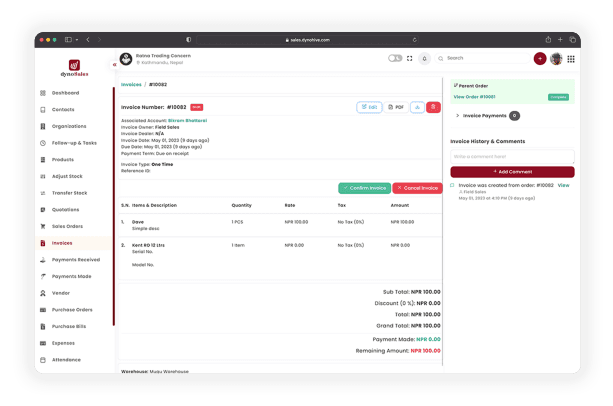 Manage your customer's internal invoice
Manage your Field Employees
Efficiently manage your field sales operations with DynoSales' beat plan, field visit, live user tracking, and route tracking features, optimizing your sales team's performance and improving customer engagement.
Beat plan
DynoSales' beat plan feature enables businesses to plan and optimize their sales team's routes and visits to customers, ensuring that the right customers are visited at the right time. This helps businesses save time and resources, as well as improve overall sales efficiency.
Field visit
With the field visit feature, sales teams can easily schedule and manage their visits to customers, as well as access customer information and sales data on the go. This allows sales representatives to provide personalized service and engage more effectively with customers, ultimately leading to more sales.
User live tracking and route tracking
DynoSales' user live tracking and route tracking features enable businesses to track the location of their sales representatives in real time, ensuring that they are on track and meeting their sales goals. This also helps businesses optimize their sales routes and improve overall sales performance.
Expenses and collection tracking
DynoSales' expense and collection tracking feature helps businesses easily track and manage their sales team's expenses and collections. This ensures accurate financial data and helps businesses make informed decisions to improve profitability.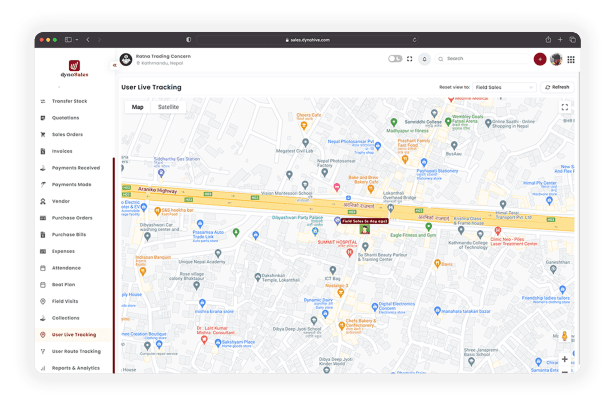 Manage your Field Employees
Efficiently manage your inverntories
An efficient inventory management system can provide valuable data and insights into sales trends, helping businesses make informed decisions about inventory management.
Multi-warehouse Management
DynoSales' inventory management enables real-time tracking of inventory levels across multiple warehouses, optimizing stock levels to meet customer demand.
Single Warehouse Management
DynoSales also offers single warehouse management for businesses that operate from a single location. This feature allows businesses to easily manage their inventory levels and ensure that they have enough stock on hand to meet customer demand
Real-time Inventory Tracking
DynoSales' inventory management system provides real-time tracking of inventory levels, allowing businesses to make informed decisions about when to restock products and how much inventory to keep on hand
Streamlined Order Fulfillment
DynoSales' inventory management system automates the process of updating inventory levels as orders are fulfilled, allowing businesses to efficiently manage their order fulfillment process. This results in faster and more accurate order fulfillment, leading to increased customer satisfaction and loyalty.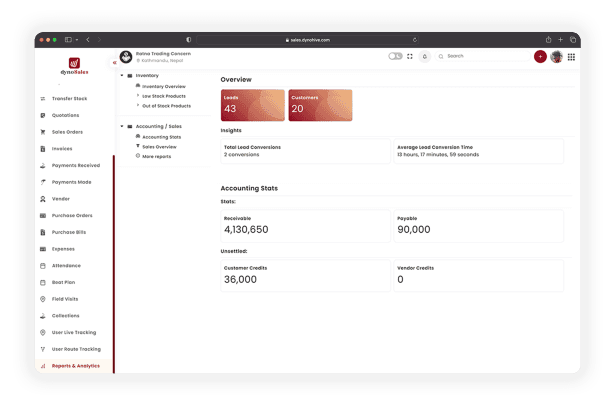 Efficiently manage your inverntories
#1 SUPPORT IN SOFTWARE
Reliable support you can count on!
Count on us for reliable support that you can trust, available 24/7 to help you get the most out of dynoSales.
Our in-house support team is always available to assist you with any questions or issues.
We are committed to providing timely and effective solutions to ensure your satisfaction.
Trust us to help you succeed with our reliable and responsive support.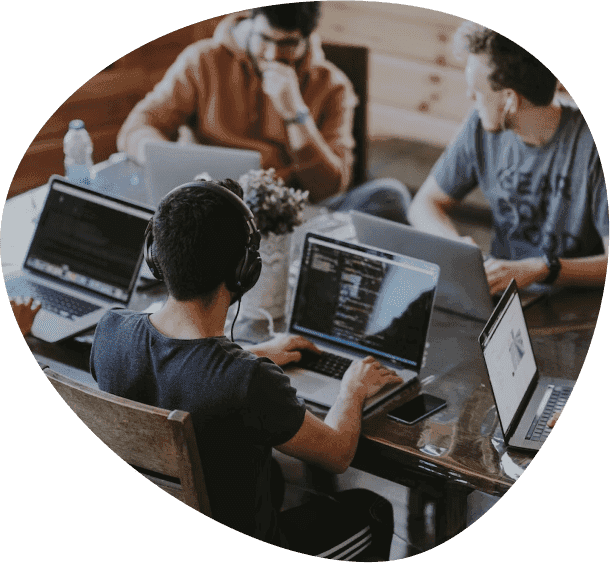 Through dynoSales, our customers have experienced proper sales management, increasing by a remarkable 250%
Don't miss out on the opportunity to manage your sales properly and grow your business with our powerful platform.
Pricing
dynoSales offers customized pricing plans tailored to meet the need of businesses of all sizes
Free Forever Plan
Use dynoSales for free, lifetime with generous limits
Android & iOS app for Field Staffs
Beat plans & GPS tracking
Inventory management (50 Max Products)
100 Orders / Invoices Or Quotations
Basic support & assistance
Importing contacts & customers
User hierarcy, Roles & Permissions
Professional
For all Businesses
Rs.
650 + VAT
per Team Member / Month
Billed Annually • Min. 3 Team Members
Android & iOS app for field staffs
Unlimited Contacts & Customers
Unlimited orders, invoices & quotations
Unlimited Products & Inventory tracking
User Hierarchy, roles & permissions
Beat plans & GPS tracking
Prioritized & on-site support & assistance (anytime)
Enterprise Solution
Tailored pricing for unique business needs
Hear from our happy customers
We needed a way to manage our sales process, and DynoSales has been a game-changer. With its intuitive sales management system, we can effortlessly track our sales pipeline, and close more salesand helps us to make informed decisions to grow our business.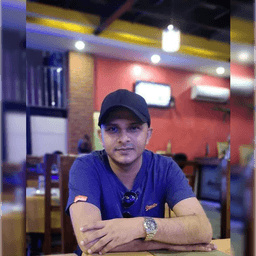 Akur Chaulagain
Pals Net - Chairman
Always wanted system like this. Simple yet powerful. All our sales team are motivated. Nice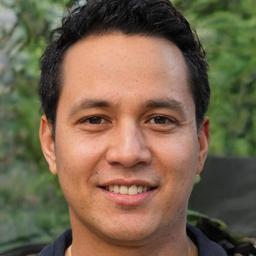 Dinesh Shrestha
BeeMake International
Really loved how they've revamped the sales and were able to customize according to our requirements. Hats off!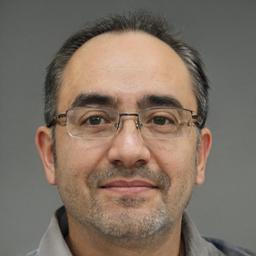 Start For Free
Join businesses that have increased their sales ratio and built loyalty with customers through dynoSales.
Free on-boarding training & 24/7 Support
Top-notch measures for privacy and security
Blazing fast speed with 99.99% Uptime