All in One Support Management System
Streamline and Simplify Your Support System
The 5-star service you can count on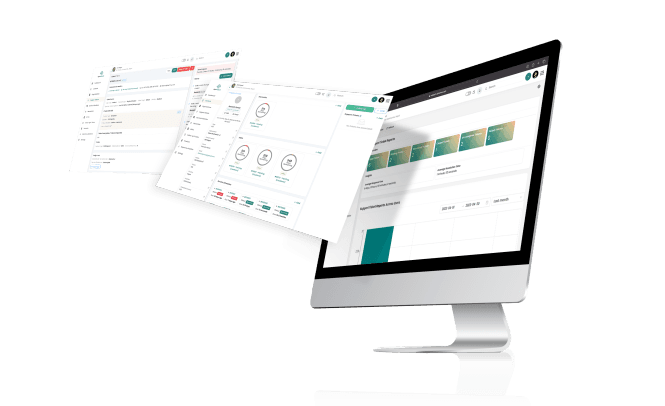 Trusted by over 2,500+ businesses worldwide



































Explore dynoSupport features
Effortlessly Manage Your Customer Problems
dynoSupport allows you to create, track, and manage support tickets for your customers. You can assign tickets to specific team members, set priorities, and track progress to ensure timely resolution
Effecient Ticket Creation
With dynosupport, you can create support tickets for customer problems reported on different channels like email,phone or social medias with important customer information,issued description and issue priority level.
Ticket Assignment
You can assign the tickets to a specific team member who is responsible for resolving the issue
Progress Tracking
DynoSupport enables you to track progress of support tickets from creation to resolution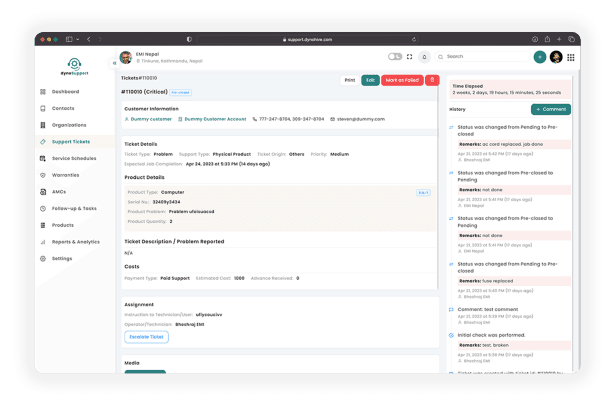 Effortlessly Manage Your Customer Problems
Effortlessly Manage your customer's warranties
With dynoSupport, you can manage product warranties and track expiration dates.
Warranty tracking
Dynosupport's warranty management feature helps businesses keep track of warranty information for all of their products or services, including the warranty period, terms, and conditions.
Automatic alerts
The platform automatically tracks the warranty status of each product or service based on its purchase date and warranty period, alerting businesses when a warranty is about to expire.
Claims management:
Dynosupport provides a centralized platform for submitting, tracking, and resolving warranty claims. This can help businesses manage the claims process more efficiently, reducing the risk of errors or delays.
Warranty renewals
The platform can also track and manage warranty renewals, ensuring that businesses do not miss any important deadlines or opportunities to extend warranties for their products or services.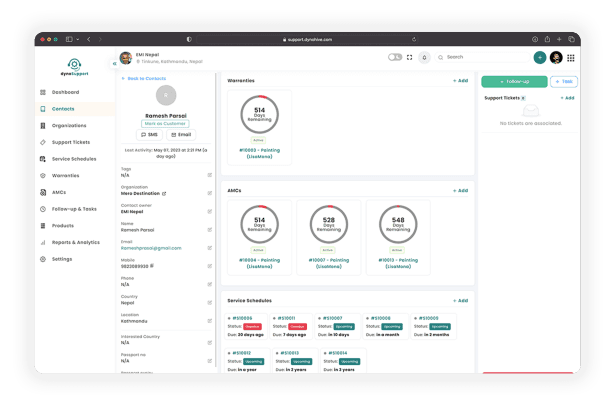 Effortlessly Manage your customer's warranties
Manage your customer's AMC
dynoSupport enables you to manage annual maintenance contracts (AMCs) with ease. You can set up contracts, track expiration dates, and provide support to customers under contract.
Contract tracking
Dynosupport's AMC management feature allows businesses to track their annual maintenance contracts, including details such as contract start and end dates, services covered, and renewal terms.
Service Schedules management
The platform enables businesses to manage service schedules of customers who have active AMC contracts. This includes creating, assigning, and tracking service schedules, as well as communicating with customers about the status of their requests.
AMC enrollment reminder
Dynosupport can automatically remind customers when their AMC contract is about to expire, encouraging them to renew their contract and stay up to date on their maintenance needs.
Contract renewal management
Dynosupport's AMC management feature can help businesses manage the renewal process for their AMC contracts. This includes sending out renewal notices, tracking contract renewal rates, and providing customers with options for renewing their contracts.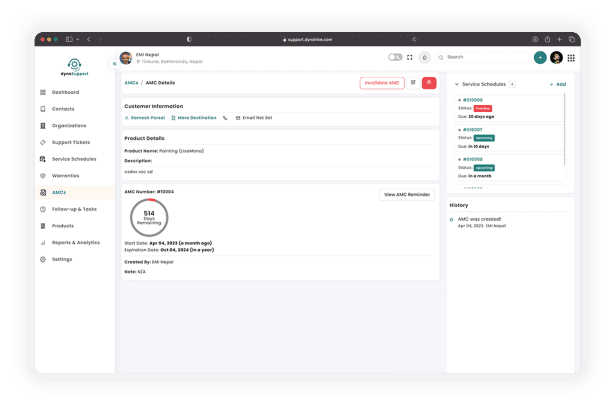 Manage your customer's AMC
Effortlessly Stay On Top
Using customizable reports and dashboards, you may see information in a very visual, engaging way.
Improved decision-making
By providing insights into key metrics such as warranty claim rates, service ticket resolution times, and contract renewal rates, Dynosupport's reporting and analytics capabilities can help businesses make data-driven decisions about how to improve their support management processes.
Identify trends
With Dynosupport's reporting and analytics capabilities, businesses can identify trends in customer behavior or support issues over time. This can help them anticipate future needs and proactively address potential issues before they become major problems.
Optimize resource allocation
By tracking metrics such as service ticket volume and resolution times, Dynosupport's reporting and analytics capabilities can help businesses allocate their support resources more effectively, ensuring that they are able to respond to customer needs in a timely and efficient manner.
Monitor performance
Dynosupport's reporting and analytics allow businesses to monitor their performance, track metrics like customer satisfaction scores, average response times, and support costs, and identify areas for improvement to better meet customer needs.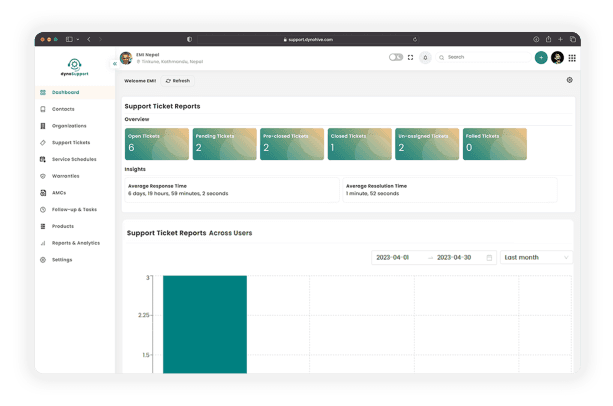 Effortlessly Stay On Top
Efficient Customer Portal
With activity logs and performance reporting, you can see how your team is doing and find ways to boost performance and identify areas for improvement
Webbased Interface
dynoSupport's customer portal is a web-based interface that allows customers to create and manage support tickets, access the knowledge base, and track the status of their support requests.
Self-Service Option
By using the knowledge base, customers can find solutions to their problems without needing to create a support ticket. This helps reduce the overall workload on your support team and improves the customer experience.
Real-Time Ticket Updates
Customers can track the status of their support request in real-time, which reduces the need for them to call or email your support team for updates.
Secure and Accessible
The customer portal is designed to be secure and accessible, ensuring that customer data is protected and the portal can be accessed from any device with an internet connection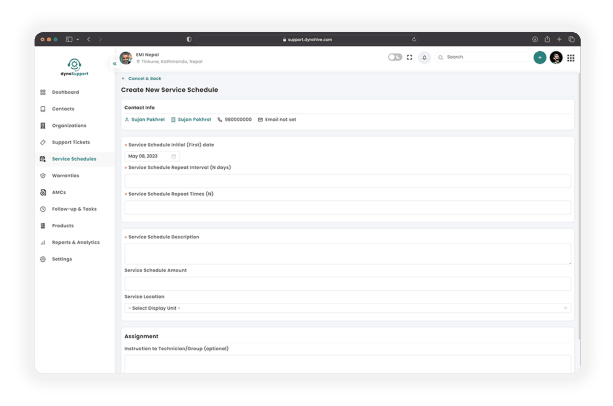 Efficient Customer Portal
#1 SUPPORT IN SOFTWARE
Reliable support you can count on!
Count on us for reliable support that you can trust, available 24/7 to help you get the most out of dynoSupport.
Our in-house support team is always available to assist you with any questions or issues.
We are committed to providing timely and effective solutions to ensure your satisfaction.
Trust us to help you succeed with our reliable and responsive support.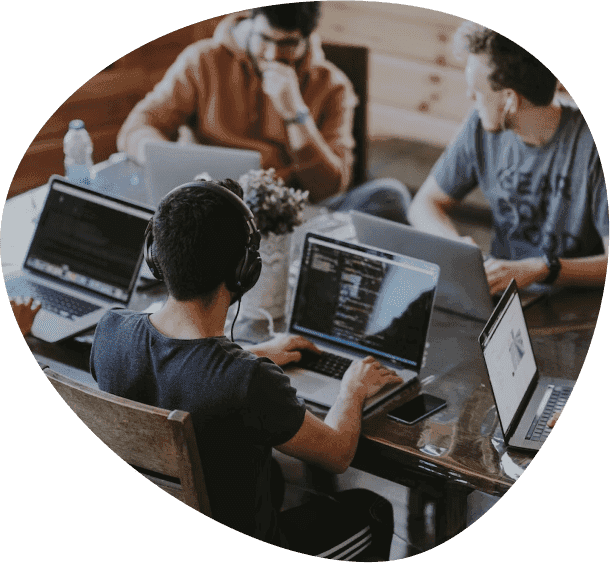 By leveraging the powerful features of Dynosupport, our customers have experienced a remarkable improvement in support management by 250%
Don't miss out on the opportunity to manage your support request properly and grow your business with our powerful platform.
Pricing
dynoSupport offers customized pricing plans tailored to meet the need of businesses of all sizes
Free Forever Plan
Use dynoSupport for free, lifetime with generous limits
Android & iOS app for Field Technicians
100 Support tickets / Service schedules Maximum
10 Active support tickets
100 Warranties / AMC Maximum
Basic support & assistance
Importing contacts & customers
User hierarcy, Roles & Permissions
Professional
For all Businesses
Rs.
650 + VAT
per Team Member / Month
Billed Annually • Min. 3 Team Members
Android & iOS app for field technicians
Unlimited Contacts & Customers
Unlimited support tickets & Service schedules
Unlimited active support tickets
Unlimited Warranties & AMC
SMS integration & Automation
User Hierarchy, roles & permissions
Prioritized & on-site support & assistance (anytime)
Enterprise Solution
Tailored pricing for unique business needs
Hear from our happy customers
We needed a way to manage our customer's complaints,warranties,AMC. dynoSupport has helped us manage all in one place. It has also allowed us to track team performance and improve what is necessary!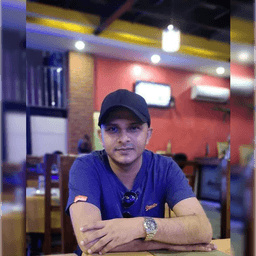 Akur Chaulagain
Pals Net - Chairman
Always wanted system like this. Simple yet powerful. All our support teams are motivated. Nice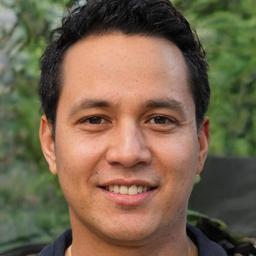 Dinesh Shrestha
BeeMake International
Really loved how they've revamped the support system and were able to customize according to our requirements. Hats off!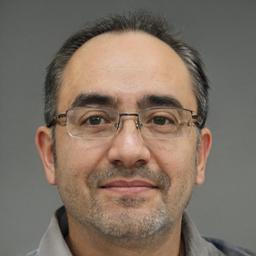 Try 14-days Risk Free trial
Join businesses that have grown exponentially and built strong support system through dynoSupport.
Free on-boarding training & 24/7 Support
Top-notch measures for privacy and security
Blazing fast speed with 99.99% Uptime